Aegean Paradise Notice
1st week of July 2019
Aegean Paradise will call Harbour Front Centre on 03rd of July, Wednesday, at 0730hrs.
Aegean Paradise will set sail to Pengilih at 2000hrs.
Ticket counters at HFC will open from 1700hrs to 1900hrs.
Embarkation starts from 1800hrs to 1900hrs.
Passenger must reach HFC by 1845hrs to collect their boarding passes.
Fares at S$48, except children below 18 years old S$58.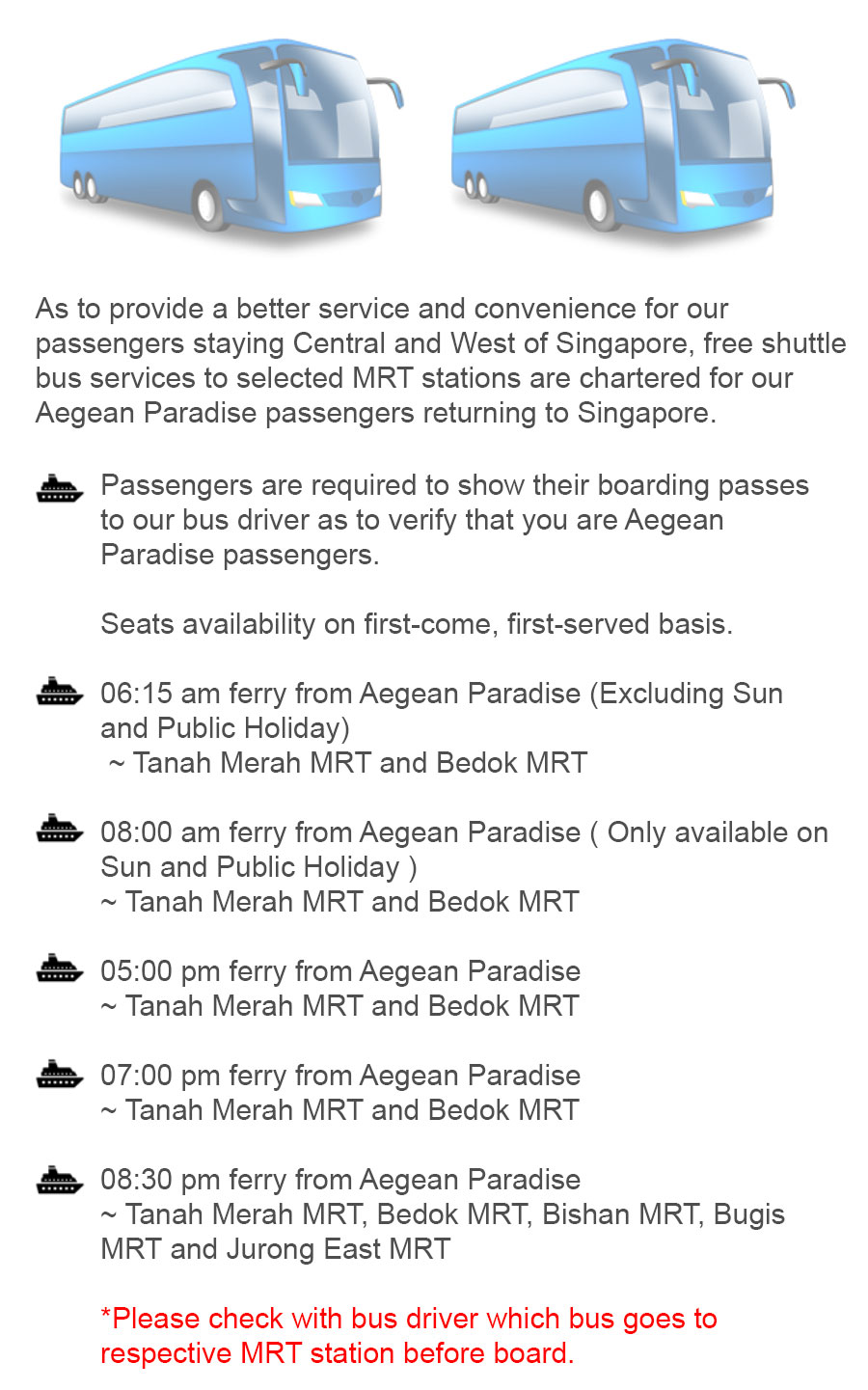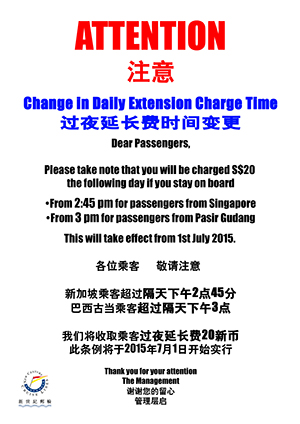 Instagram #AegeanParadiseCruise